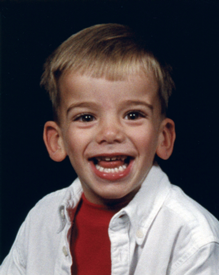 Luke Vincenzo Frechette
May 22, 1998 - May 31, 2002
Our Story
Luke was our vibrant and charming son who touched many lives. We watched him overcome his early physical limitations and develop into a smart and engaging young boy. At age four he developed a rare pediatric cancer. Despite great medical care and abounding love from dad and mom, three older siblings, and a huge army of extended family and friends, Luke died in May 2002.
We have established "Lukie's SOUL Foundation" as an enthusiastic celebration and memory of Luke, and for all children who have lost their struggle with undeserved childhood illnesses.
Our goal is to raise funds to support pediatric care in CNY. Our vision began with funding the education classroom in the Upstate Golisano Children's Hospital, serving a 17-county area, including more than 450,000 children.
---
Lukie's "Holes Fore Hope" Golf Open 2016- July 16, 2016
Lukie's "Holes Fore Hope" Golf Open is an event we started in memory of our son Luke.
Location: Woodcrest Golf Club, Route 173, Manlius NY
Date: July 16, 2016
Hole in One Prizes:
$10,000 cash
2015 Chevy - By Sun Chevrolet
$5,000 Putting Contest
Plus More Great Prizes
---
2015 Check Presentation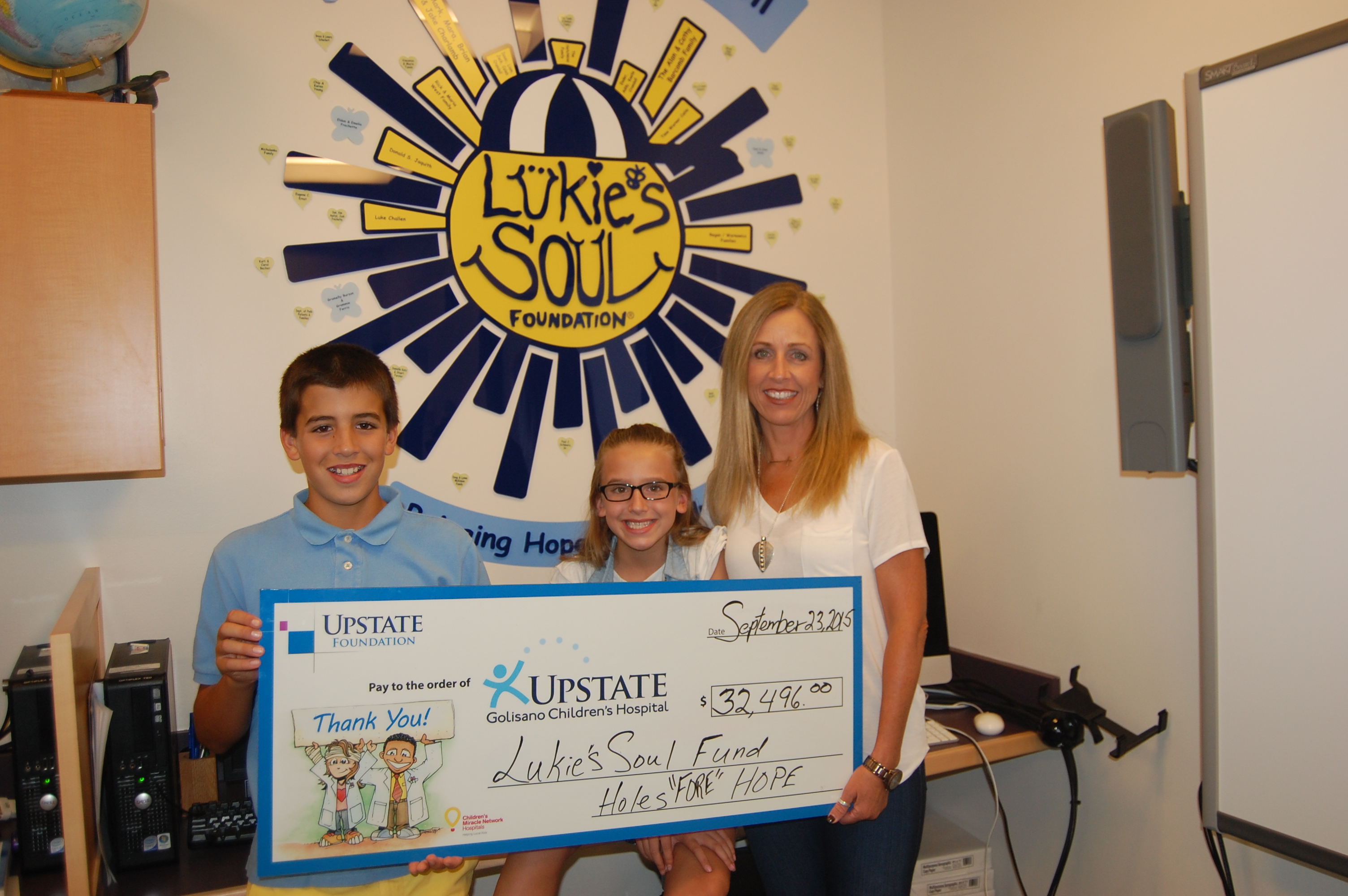 ---
What does Lukie's S.O.U.L have in store for the FUTURE?
The future of Lukie's S.O.U.L Foundation will consist of raising funds for an infant infusion room in the (soon to be built) Upstate Cancer Center. The purpose of this room is for pediatric chemotherapy infusions during cancer treatments. The cost of this type of room is around $150,000, so we are well on our way in raising this money. Thank you for your continued support!
---
© 2003-2017 Lukie's S.O.U.L Foundation. All Rights Reserved.